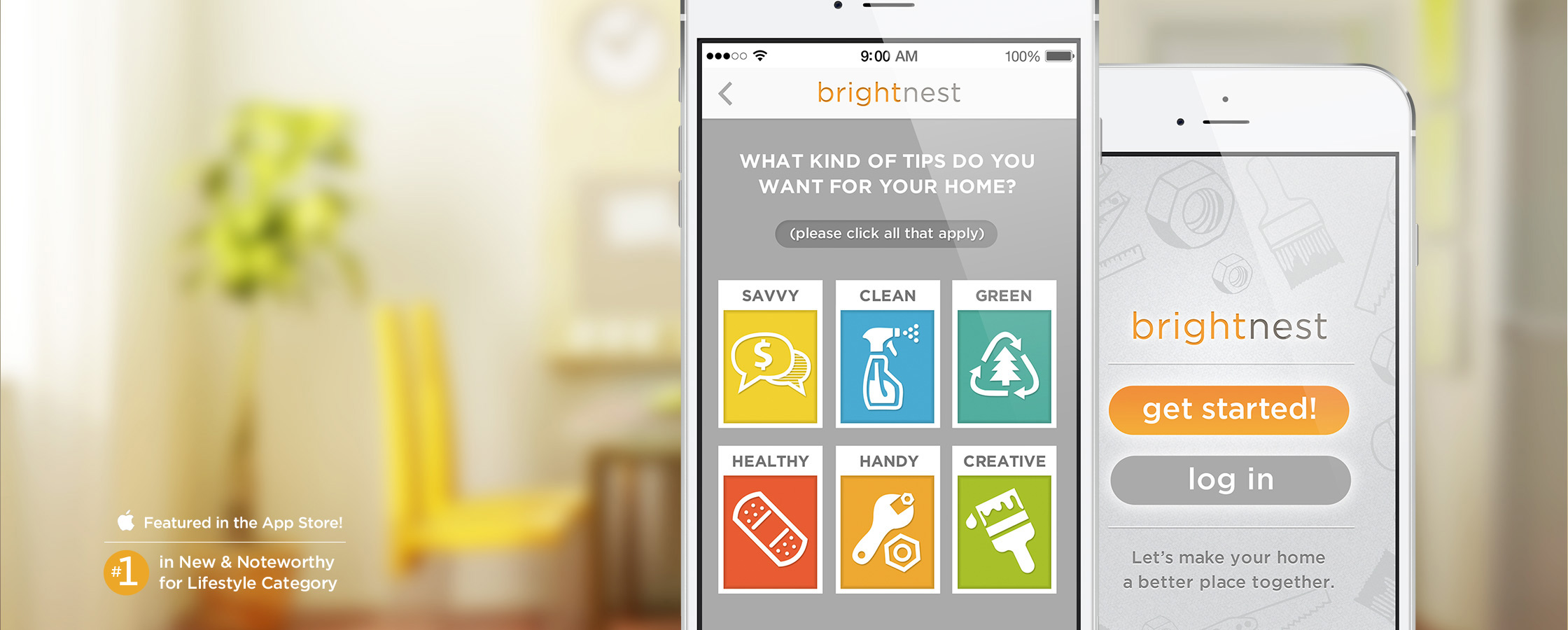 BrightNest iOS App
Adirondack is the perfect template for self-starters and savvy entrepreneurs. Its minimal navigation and full header images provide a bold framework for your brand's vision.
ROLE:
• Branding
• Wireframes & UX
• App UI Design
• Icon Design
• Marketing Graphics
DETAILS:
As the logical next step to the BrightNest desktop app, we wanted to create a mobile app that allowed members more convenience, accessibility and ease of use for keeping their homes in great shape. What we found was that the BrightNest community really needed and liked the mobile app. It now accounts for over 70% of the BrightNest member base. I contributed as lead designer of all things visual, UX and brand on a very small, yet fast-paced and passionate team. Working under a tight timeline, the app was fully designed in under three weeks and the entire process from concept to app store release happened in just three months. View in App Store >
With the BrightNest app, you can easily navigate the various categories & features, receive customized content with the Home-Quiz, and gather valuable information about your home in a snap.
The App Store featured the BrightNest app several times throughout 2013 & 2014. It was chosen as #1 in the New & Noteworthy for the Lifestyle Category, as well as, mentioned in "What's Hot & Best New Apps." Apple even tweeted about it!